Our company is dedicated in buying rough gemstones from the mine or from renowned gemstone auctions where we are able to trace back our stones to the source. Being able to be close to the source gives us a great chance in finding rare and valuable stones which enable us to serve the best gemstones to our clients. We are a proud member of The Responsible Jewelery Council, which certifies Garaude to be "ethically responsible in social and environmental practices, which respect human rights, throughout the diamond, colored gemstones (rubies, sapphires and emeralds), gold, silver and/or platinum group metals, jewellery and watch supply chain, from mine to retail."
We are a part of The Dragonfly Initiative (TDI) and The International Colored Association (ICA).
The Dragonfly Initiative is a sustainability advisory firm established to enable businesses in the natural resources, precious metals and gemstones supply chains – from production to retail, site to shelf, mine to market – to work collaboratively in realising an environmentally, socially and financially responsible system of connected enterprises.
The International Colored Gemstone Association (ICA), which is a non-profit organization and the only worldwide body specifically created to benefit the global colored gemstone industry. ICA was founded in 1984 and now comprises over 700 gem industry leaders from mine to market, including miners, gem cutters, suppliers, retailers, trade associations, gemological laboratories, academia, museums, and more from 47 countries who are devoted to advancing and promoting the knowledge and appreciation of coloured gemstones.
All of our gemstones are natural and untreated. We source our stones directly from the mine or from our reliable suppliers.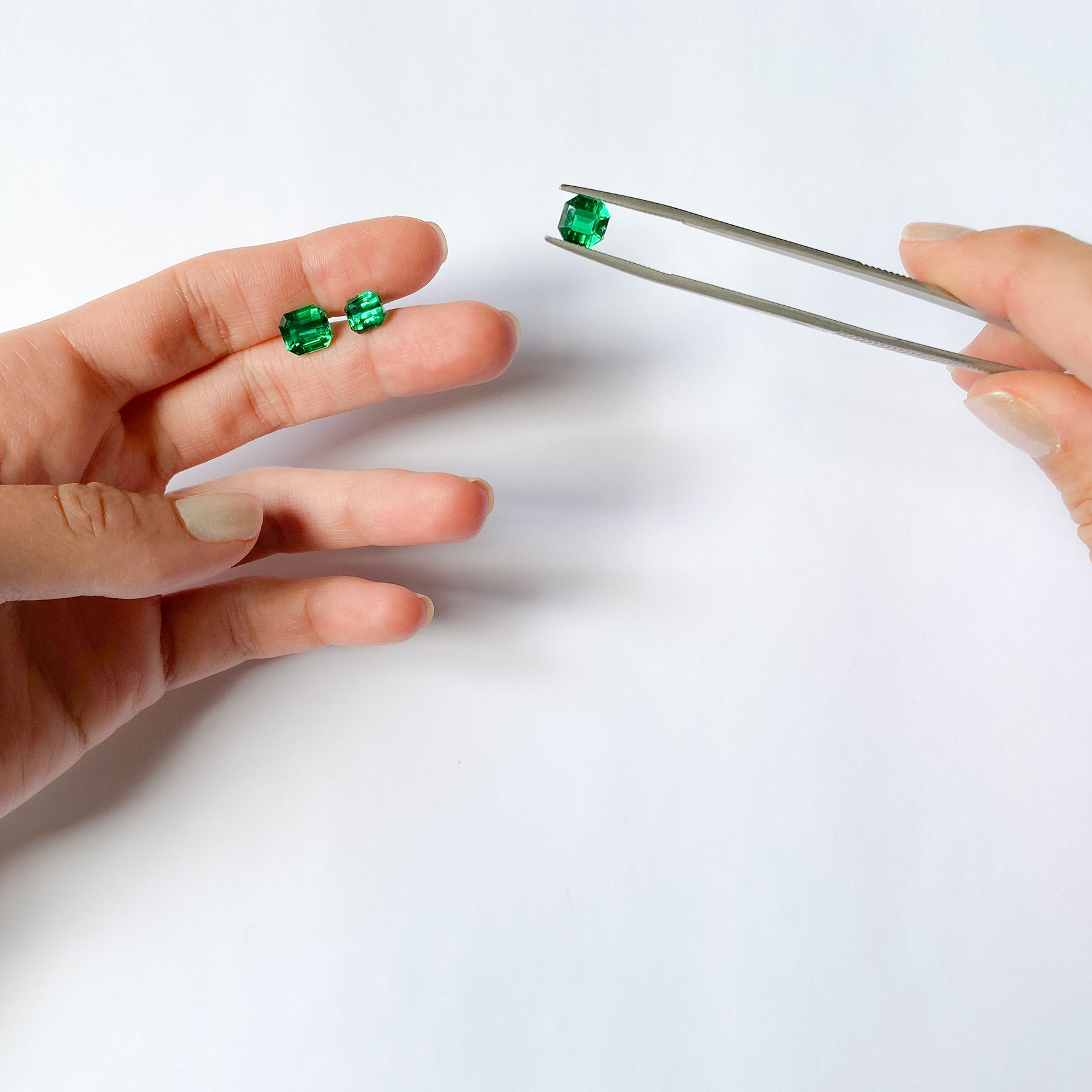 GARAUDE undertakes to respect all human rights in its own operations and commercial relations. In accordance with the Universal Declaration of Human Rights (UDHR), by implementing the United Nations Guiding Principles on Business and Human Rights and the relevant conventions of the International Labor Organization (ILO). We are committed in respecting human rights, to avoid contributing to the financing of conflicts and to comply with all relevant United Nations sanctions, resolutions and laws. As a member of the Responsible Jewelery Council (RJC). We undertake to prove, by means of an all forms of violence and harassment in the workplace are prohibited, including, but not limited to, corporal punishment, harsh or degrading treatment, sexual or physical harassment, mental, physical, verbal or sexual abuse, reprisals, coercion and intimidation. Direct and indirect harassment in any form is not acceptable in the workplace. We are committed to ensuring that our employees are free from harassment, violence or threats. This extends to their families and colleagues. We prohibit corruption in all business practices and transactions carried out by its employees and by agents acting on its behalf. For the purposes of this policy, corruption is defined as giving, offering or receiving an unfair advantage from or to: A civil servant or a public official; A candidate, party or political official; Any employee, director or manager of the private sector, or their agents or representatives. GARAUDE is committed to reducing and managing the environmental impacts of its business activities by implementing an effective environmental management system. This includes, but is not limited to: Responsible management of all waste and emissions to air, water and soil. The implementation of energy efficiency and water management measures. Seeking responsible and efficient use of other natural resources, where appropriate.